Light and concentrated serum for face and eye-rounded prevents wrinkles and free radicals, stimulates Collagen and Hyaluron production, and reduces melanin production - lightens up dark spots, rejuvenating and replenishing skin's radiance and smoothness with "Encapsulation technology", which stabilizes the quality of coldpressed coconut oils and efficiently absorbs into skins without any greasiness while lasted long in moisturizing.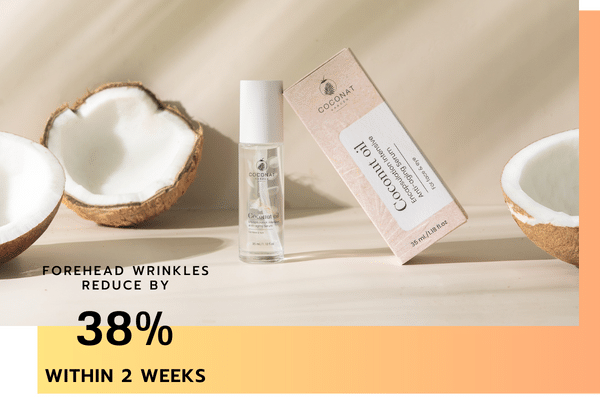 KEY FEATURES
Storing the technology to store concentrated virgin coconut oil, the first and only ENCAPSULATED COCONUT in Thailand. The encapsulation technology effectively helps increase moisture and reduce wrinkles and dark spots.
Can be used all over the face and around the eyes.
Quickly absorb into the skin and do not stick over the face.
Mixture of organic coconut oil from Thap Sakae, one of the best coconut oils in Thailand.